Restaurant Cleaning Minneapolis
Let us keep your restaurant clean in Minneapolis. We know how important it is to keep your restaurant clean. All of our employees are insured and trained.
You can count on our professional team to handle the mess!
Carpet Cleaning
We can get your carpets back to CLEAN. Carpets get messy over time and let our specialist handle the mess.
Dusting
Keep your home dust free. Team clean is ready to dust all areas making sure your space is safe and clean.
Floor Cleaning
Let us bring your floors back to life. We offer floor scrubbing, strip and wax. Give your space the perfect appearance.
Surface Cleaning
Let us handle your surface cleaning. Do you have a lot of visitors? We can clean, sanitize and disinfect all surfaces.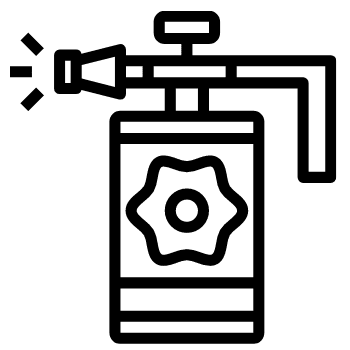 Power Washing
Keep your building's appearance Immaculate. We offer power washing for driveways, garages, decks, fences and much more.
Bathroom Cleaning
Do you need bathroom cleaning our team can help. From sinks to toilets and paper stocking Team clean can keep your bathrooms spotless each night for your visitors.
Touch Point Cleaning
Team clean offers touch point cleaning. Once a week or a few times a week. You pick the number of services. Touch point cleaning is high traffic areas those points of contact where most staff and clients most frequently touch through out the day. They include but not limited to: doors, handles, light switches, tables, desk, key boards and mouse, phones, restrooms and break rooms.
Restaurant Cleaning in Minneapolis
Keeping your restaurant consistently clean is the cornerstone of delivering a memorable dining atmosphere.
This is precisely why regular restaurant cleaning is not just a good practice, but a necessity. Restaurants are bustling hubs of activity, where flavors dance and customers gather, and this constant activity demands ongoing maintenance to preserve the pristine appeal.
Yet, not just anyone is up to the task of cleaning a restaurant. To truly elevate the dining experience and maintain impeccable hygiene standards, it is crucial to enlist the assistance of professionals who possess a deep understanding of the nuances of restaurant cleaning. Seasoned experts can provide the tailored cleaning solutions that your establishment requires, ensuring that every aspect of your restaurant is spotless and inviting.
If you're in search of these specialized services, look no further – Team Clean LLC is here to cater to all your restaurant cleaning needs. When you partner with us, you'll gain access to a team of experts who are well-versed in the unique requirements of restaurant cleaning, ensuring that your culinary haven remains a clean and inviting space for your patrons.
Our Key Services
When you partner with Team Clean LLC, we will offer the following restaurant cleaning services:
Facility Cleaning
Your restaurant carries the image of your brand. How the premises look from outside will inspire your prospective customers and clients. If it's clean and organized, your restaurant will be highly regarded. And this is why we first begin by ensuring that your premises' exterior is cleaned and well organized.
Team Clean, a Minneapolis Commercial cleaning company will get the job done. We have experts who have spent years cleaning facilities, and they know everything that you need.
Restaurant Cleaning
Maintaining a pristine and organized restaurant is paramount. A clean and orderly dining environment not only enhances productivity but also fosters a sense of serenity. When you operate in a clean space, it not only uplifts your own mindset but also minimizes the risk of common infections that can stem from unclean surroundings.
Moreover, a clean restaurant exudes trust and confidence in your clientele. When your establishment is immaculate, it instills a sense of comfort in your customers. They are more at ease when dining in a spotless setting, and this comfort translates into a higher level of satisfaction and trust in the service you provide.
Bathroom Cleaning
Bathrooms are a critical part of every restaurant. The fact that the bathrooms are shared by a number of people, they need to be clean. If the bathroom is not well cleaned, it could be an infection breeding area.
If you want to protect your workers and other premises, visitors ensure the toilets and every other part in the bathroom are cleaned. If everything is done perfectly, then you won't have to worry about a thing.
What Next?
It is extremely crucial that your commercial building be clean and sanitized. At all times, cleanliness should be maintained. That's why you need to reach out to us now to get our services.
What is Team Clean's process?
Team Clean makes it simple and easy. Reach out for a quote, one of our staff will go meet you on site for a walk through. set your schedule and we begin cleaning your space!
Does someone need to be present?
No, no need to be present. We can make arrangements before. we will also make sure your space is secured before we leave.
Is Team Clean insured and bonded?
Team Clean is 100% insured and bonded.
Can I give specific instructions to the cleaners and ask for special requests?
Of course! we ask you please notify us before and we will communicate requests with cleaners.
Do you clean during or after business hours?
Each space is different. At clients request we can clean before or after business hours.
We serve the Twin Cities metro area of Minneapolis, MN and St. Paul, MN with a focus on commercial cleaning in Brooklyn Park, Coon Rapids, Edina, Fridley, Golden Valley, Maple Grove and Plymouth, Roseville, St. Louis Park, MN.