Minneapolis Industrial Cleaning
Whether you need day porter services, one-time commercial cleaning or ongoing janitorial services, you have come to the right place. Team Clean has experienced cleaners that can make your office clean and healthy for you, your employees and your customers. Call us today for a FREE Estimate!
Carpet Cleaning
We can get your carpets back to CLEAN. Carpets get messy over time and let our specialist handle the mess.
Dusting
Keep your home dust free. Team clean is ready to dust all areas making sure your space is safe and clean.
Floor Cleaning
Let us bring your floors back to life. We offer floor scrubbing, strip and wax. Give your space the perfect appearance.
Surface Cleaning
Let us handle your surface cleaning. Do you have a lot of visitors? We can clean, sanitize and disinfect all surfaces.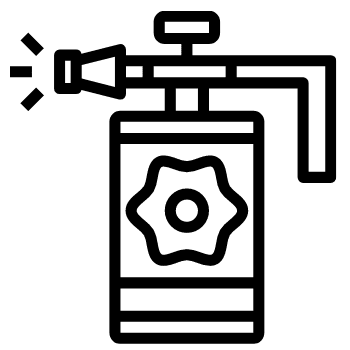 Power Washing
Keep your building's appearance Immaculate. We offer power washing for driveways, garages, decks, fences and much more.
Bathroom Cleaning
Do you need bathroom cleaning our team can help. From sinks to toilets and paper stocking Team clean can keep your bathrooms spotless each night for your visitors.
Touch Point Cleaning
Team clean offers touch point cleaning. Once a week or a few times a week. You pick the number of services. Touch point cleaning is high traffic areas those points of contact where most staff and clients most frequently touch through out the day. They include but not limited to: doors, handles, light switches, tables, desk, key boards and mouse, phones, restrooms and break rooms.
Industrial Cleaning in Minneapolis
If you own a company within a busy industry, then you know how critical cleaning is needed. This is especially when your company is churning turns of waste every single minute. If cleaning is not done adequately, then operations can be halted.
You probably know that it could lead to great damages and losses in the business when operations are halted by anything. And this is why it's critical to ensure that cleaning becomes part of your business operation.
However, you don't have to stress yourself with the cleaning. You can outsource it to experts. All you need to do is concentrate on doing what your business mainly does. As you focus on your business, we take away the worry of cleaning your industrial area.
And this is the reason you should partner with Minneapolis Industrial cleaning. We are the ones who have mastered the art of cleaning industries. We have been certified and licensed to offer industrial cleaning services. Most importantly, you get the rare opportunity to work with an expert who knows what must be done to keep industries clean and running.
Our Abilities
When you partner with us, you will get the following specific services for your business. We have experts who will get the entire work done for you. And above all, we are licensed to deliver these services to our customers in Minneapolis and beyond.
Reach Out To Us
The first thing that you need to do to work with us is, reach to us. If you need janitorial services on your premises, then we got you covered. You don't have to struggle to try different people. If you have been disappointed by hiring individuals who are not cooperative, then it's time to reach to us. This is because we have a huge team of janitors. Our janitors are self-motivated and well trained to do their work with perfection.
Industrial Dirt Removal
If you own any industry that churns a lot of dirt, you probably know it can be overwhelming for the company itself. As you focus on doing your main job, dirt can pile up to a point you can't handle it anymore. Sometimes it becomes cumbersome to work around the clock to remove dirt and work at the same time.
This is why you need to outsource the dirt removal services. Instead of letting dirt eat up your precious time then you need to ensure you remove it. Get experts to get rid of it from your premises. And once you do that you won't have a problem with it.
That's why Minneapolis industrial cleanings services are here for you. We will remove the dirt from you. Our partners will get to know the schedule that you need to get the work done and work within your timings.
Industrial Chemical Removal
We offer specialized services to companies that deal with chemical waste. Whether the waste comes from your machinery or your production chain, we got you covered. We have the experts to get it done for you. And most importantly, we have equipment and technology to clean and remove all chemicals from your premises.
Industrial Dirt & Chemical Disposal
You probably know you can't just dispose of chemicals and other industrial waste. The local and national policies give strict guidelines in disposing of these kind of waste. And that's why you don't have to stress yourself about it. This is because we got you covered.
Contact Team Clean LLC now to receive our Minneapolis Industrial Cleaning Services.
What is Team Clean's process?
Team Clean makes it simple and easy. Reach out for a quote, one of our staff will go meet you on site for a walk through. set your schedule and we begin cleaning your space!
Does someone need to be present?
No, no need to be present. We can make arrangements before. we will also make sure your space is secured before we leave.
Is Team Clean insured and bonded?
Team Clean is 100% insured and bonded.
Can I give specific instructions to the cleaners and ask for special requests?
Of course! we ask you please notify us before and we will communicate requests with cleaners.
Do you clean during or after business hours?
Each space is different. At clients request we can clean before or after business hours.
We serve the Twin Cities metro area with a focus on janitorial services in Minneapolis, MN.