Coon Rapids Commercial Cleaning
Coon Rapids Commercial Cleaning Services
Let us take care of your business cleaning. We know how important it is to keep your space looking nice and clean. All of our employees are insured and trained. We are ready to provide cleaning services to places such as: clinics, building offices, restaurants, retail stores, and so on. You can count on our professional team to handle the mess!
Carpet Cleaning
We can get your carpets back to CLEAN. Carpets get messy over time and let our specialist handle the mess.
Dusting
Keep your home dust free. Team clean is ready to dust all areas making sure your space is safe and clean.
Floor Cleaning
Let us bring your floors back to life. We offer floor scrubbing, strip and wax. Give your space the perfect appearance.
Surface Cleaning
Let us handle your surface cleaning. Do you have a lot of visitors? We can clean, sanitize and disinfect all surfaces.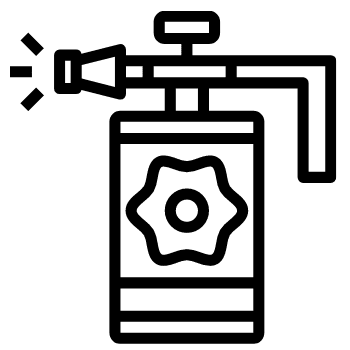 Power Washing
Keep your building's appearance Immaculate. We offer power washing for driveways, garages, decks, fences and much more.
Bathroom Cleaning
Do you need bathroom cleaning our team can help. From sinks to toilets and paper stocking Team clean can keep your bathrooms spotless each night for your visitors.
Touch Point Cleaning
Team clean offers touch point cleaning. Once a week or a few times a week. You pick the number of services. Touch point cleaning is high traffic areas those points of contact where most staff and clients most frequently touch through out the day. They include but not limited to: doors, handles, light switches, tables, desk, key boards and mouse, phones, restrooms and break rooms.
What is Team Clean's process?
Team Clean makes it simple and easy. Reach out for a quote, one of our staff will go meet you on site for a walk through. set your schedule and we begin cleaning your space!
Does someone need to be present?
No, no need to be present. We can make arrangements before. we will also make sure your space is secured before we leave.
Is Team Clean insured and bonded?
Team Clean is 100% insured and bonded.
Can I give specific instructions to the cleaners and ask for special requests?
Of course! we ask you please notify us before and we will communicate requests with cleaners.
Do you clean during or after business hours?
Each space is different. At clients request we can clean before or after business hours.
We serve the Twin Cities metro area of Minneapolis, MN and St. Paul, MN with a focus on providing professional cleaning services to Apple Valley, Brooklyn Park, Coon Rapids, Eagan, Eden Prairie, Edina, Fridley, Golden Valley, Maple Grove, Minnetonka, Plymouth, Roseville and St. Louis Park, MN.